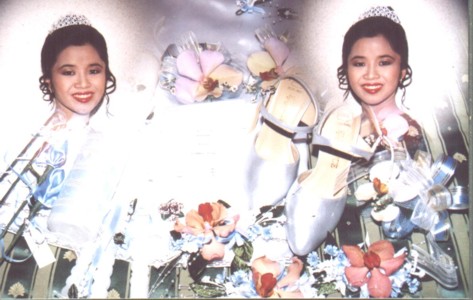 Debut paraphernalia -- candles, flowers, corsages....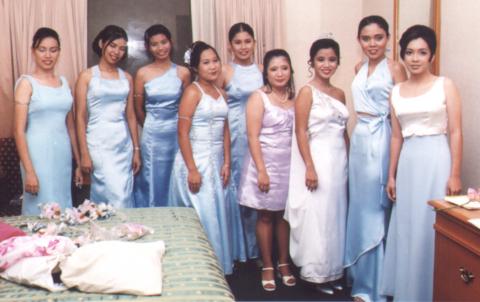 the debutante, the cotillion girls, and the emcees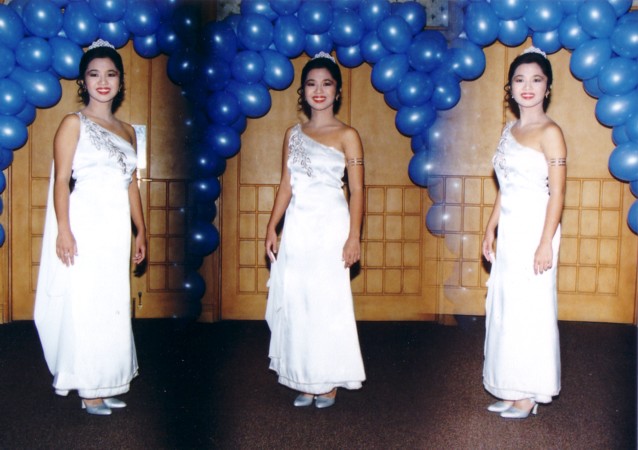 Me in front of the balloon arch which cost Edalynn, Jen, and many others a lot of precious air.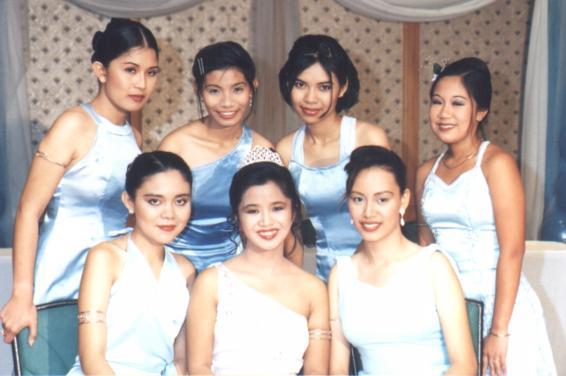 the girls of the cotillion court
Roasting
JP "starting the cooking"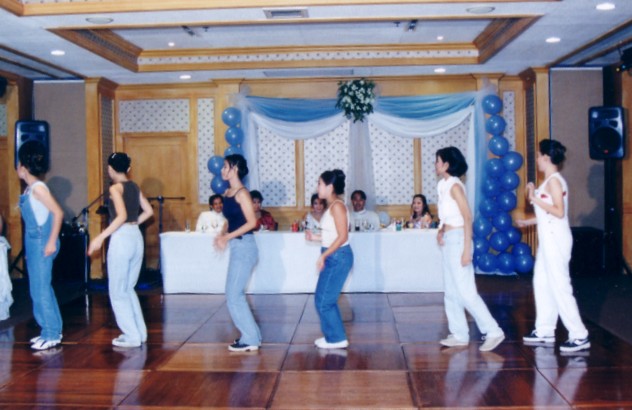 The girls' "atonement"
for JP's roasting.
Thirdy finishing the job.