I only recently had cable TV installed. That's when I discovered Road to Avonlea on Kermit Channel. The series is based on the books of Lucy Maud Montgomery.

The shot at the left is of Cecily King and Sara Stanley at Olivia's wedding to Jasper Dale. Jasper has just made a wonderful toast to Olivia despite his being painfully shy. Isn't it romantic?





Someone suggested the Sullivan Boutique to me. I hope to get the Road to Avonlea soundtrack as soon as possible. Maybe one day there will be a soundtrack including John Welsman's music and it'll have Gus Pike's theme on it.

My favorite episode is where Hetty King convinces Gus Pike that he deserves to have an education, that he can make something better of himself. In gratitude, he performs a beautiful number on his fiddle as a tribute to her. Made me cry.

I believe Road to Avonlea is quality viewing. The show takes us back to a time many have forgotten, when morals and old-fashioned values were prominent. It also depicts the sweetness of a simple life.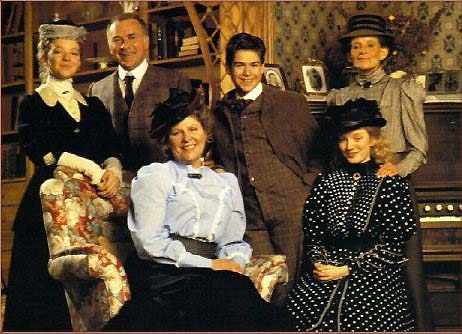 Avonlea Guests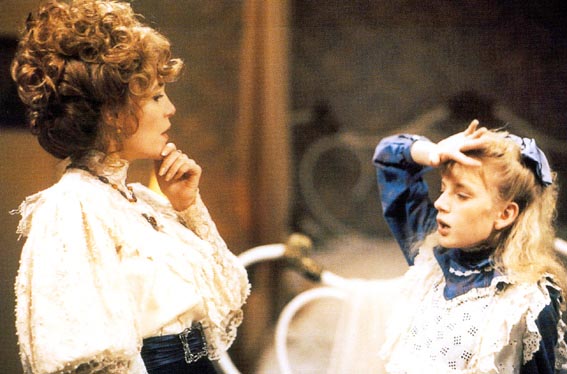 I don't think other Avonlea websites place much emphasis on the guest stars. Maybe I can be the first?
Some are quite well-known. I will place here the names that I know. Sorry, I'm sure the list is incomplete. Sometimes I may not remember the name of the character. Or maybe I won't know the name of the actor! Oh, well...I'll place here the name of the actor, his/her character on Road to Avonlea, and the name of the episode where he/she appeared.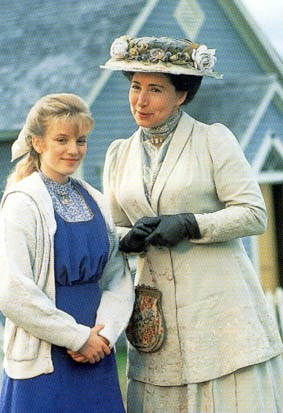 Colleen Dewhurst - Marilla Cuthbert
Patricia Hamilton - Rachel Lynde
Marilyn Lightstone - Muriel Stacy
Christopher Lloyd - Alistair Dimple "Another Point of View"
Christopher Reeve - Robert Rutherford "A Dark and Stormy Night"
Jonathan Crombie - Gilbert Blythe "Old Friends, Old Wounds"
August Schellenberg - Zak Morgan's assistant "Moving On"
Stockard Channing - Viola Elliott "Enter Prince Charming" "The Minister's Wife"
Faye Dunaway - Countess Polenska "What a Tangled Web We Weave"
(Joe on "7th Heaven") - Louie "Christmas in June"









* No copyright infringement intended.