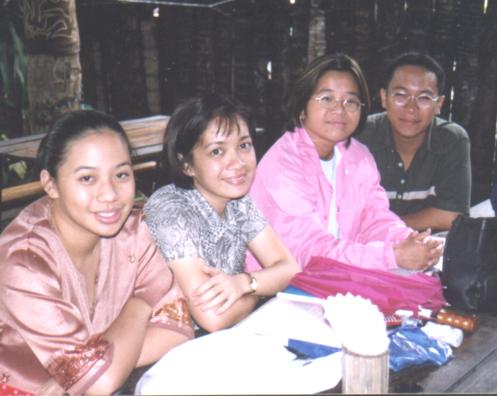 It was my 20th birthday on August 21. But since that date falls on a Monday, I decided to celebrate on Sunday with Brein, who's also turning 20 on the 24th.

The original plan was that we would take Khayle (Brein's son) along with us. Unfortunately, it was a rainy day so we had to leave him at home. We didn't want to risk his getting sick.

We decided to take our friends out to lunch at Buto't Balat Jaro. Everyone just met us there.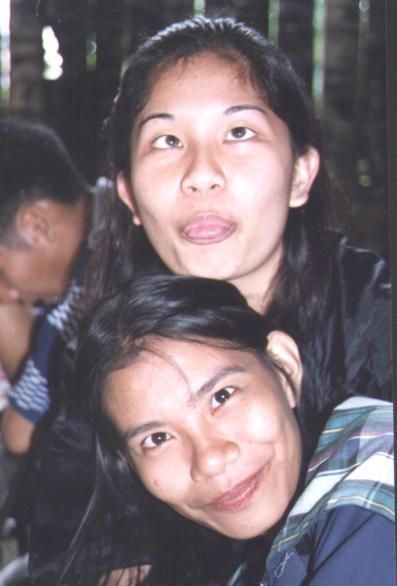 JP made use of her camera and the film I bought. The shutter was clicking away as we waited for our food and as we ate our food. Above are Brein, Eloise, me, and Ferdie. At the right are Veron and Jenifel making their weird faces.

We had a delicious lunch -- lechon manok, sisig with mayonnaise, linaga nga baka, beefsteak, and calamares (for those who weren't allergic to seafood). Yummmmmmmmmmy!

As we ate, we did a lot of reminiscing, especially about high school. We recalled such incidents as the third year beach party, our mourning of Mirjam's departure, and the first year Linggo ng Wika comedy skit.

By the way, I'd like to say thanks to Eloise for the chocolate cake (goodbye, diet!) and to Brein for the picture frame.

After lunch, most of us went to Brein's house. If Khayle couldn't come to us, then we would go to him. He is simply the most adorable baby alive! Oh, I love him so much! (As his godmother, I have every right to sing his praises.) We couldn't keep our hands off him, especially us girls. Our maternal instincts just overwhelmed us.

In the picture below (from left to right): Jen, Veron, Brein (holding Khayle Brien), me, Ferdie, and Jason.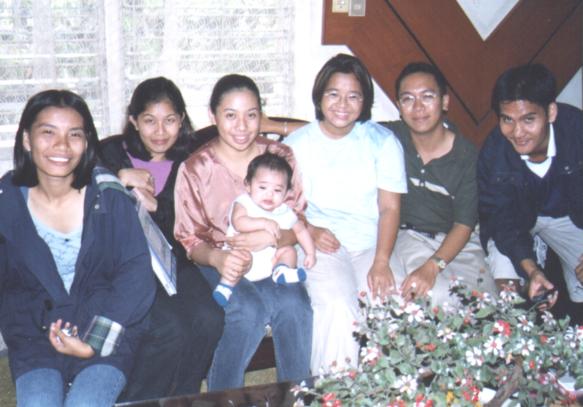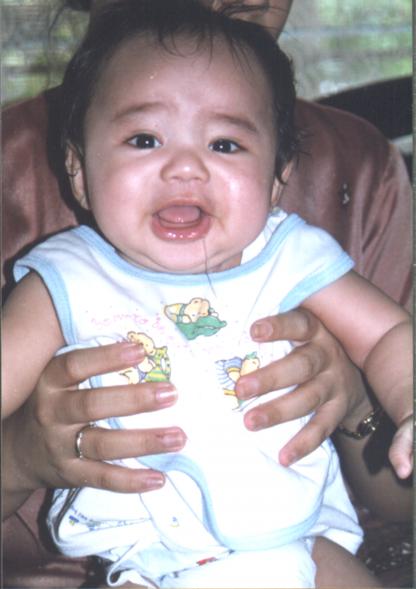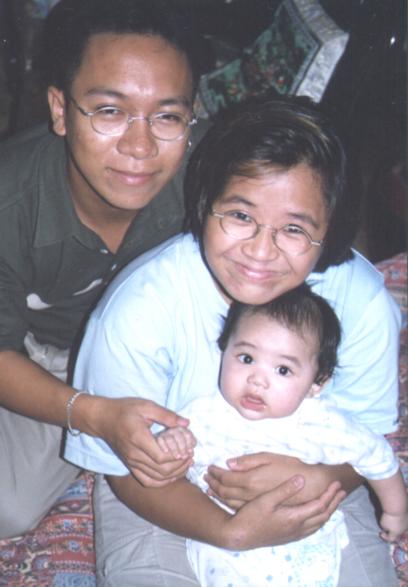 Don't be scared, Mom! This isn't my baby, it's Brein's. Khayle (pronounced Kyle) is pretty big for his age, isn't he? What do you think? He was born on April 4. You do the math!